Rating 3.5
In a rich natural location, There are about 200 varied shops including famous brand outlets, interior, miscellaneous goods, outdoor and others.
You can enjoy the resort feeling just by walking through the shopping mall.
It may be a good idea to obtain an area map etc. and look up the store beforehand. It is a vast and flat place so it is difficult to reach all shops in a day. There is also a shuttle bus on the premises so you can enjoy your shopping conveniently and efficiently. If you have plenty of time, it is recommended to go around East Area and West Area taking two days.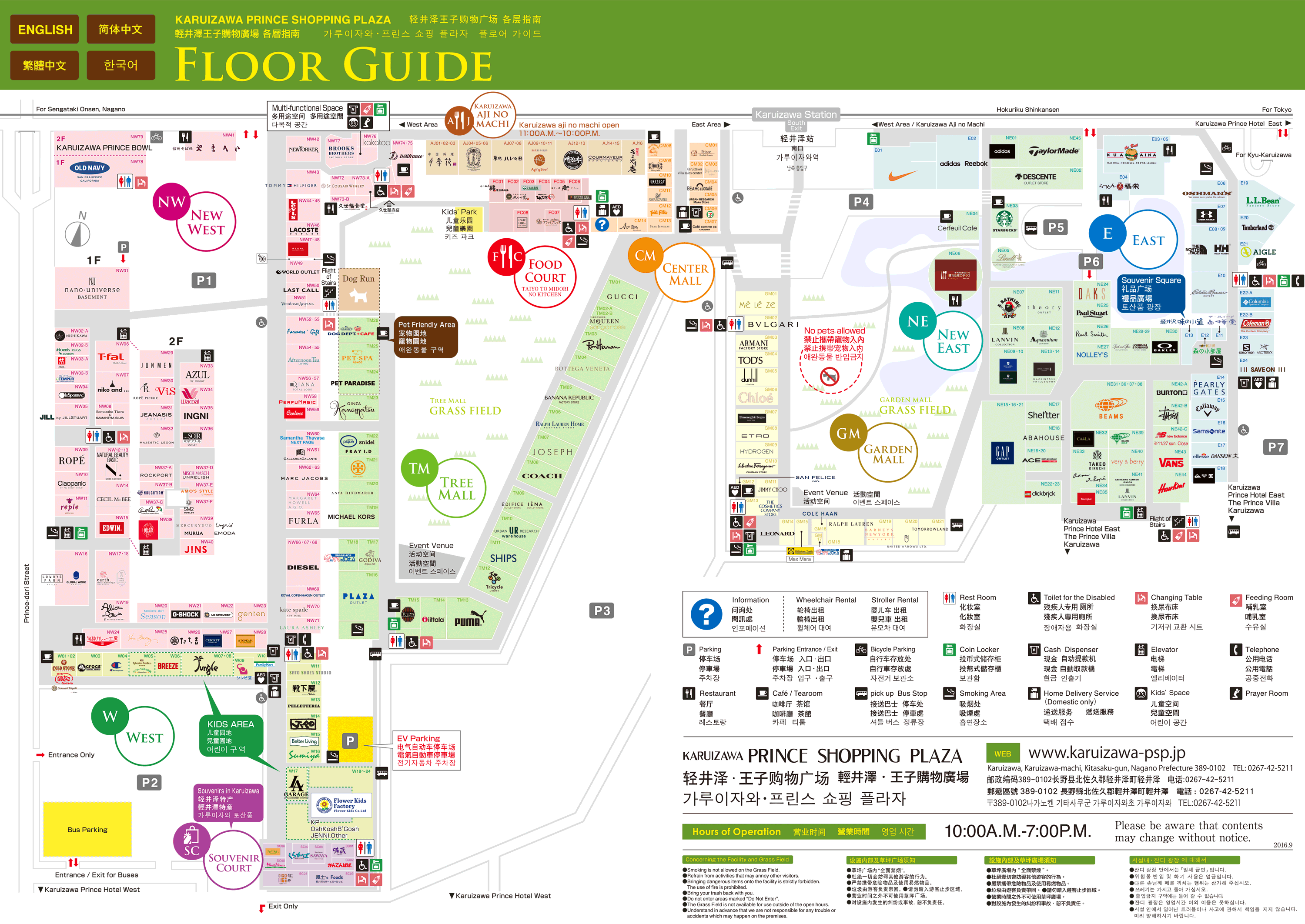 Karuizawa Prince Shopping Plaza Photo Gallery